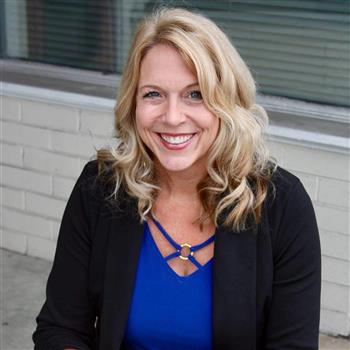 Edit in profile section
Sam's big belly...and Martie is called a young professional
Martie Byrd
Hi guys,

This little guy, Sam, is a friend of mine. He has Cystic Fibrosis. He also has a round belly for the first time in his 4 years. You see, his disease makes it difficult for him to gain weight. His feeding tube has delivered supplemental nutrition to Sam since he was a 9 months old baby. Thanks to a new experimental drug, Sam is thriving and loves showing off his "big belly."

CF stinks. It's a devastating genetic disease that affects the lungs and digestive system. More than 10 million Americans are symptom-less carriers of the defective CF gene. That was true of Sam's parents. Very sadly, sixty years ago, children with CF usually did not live long enough to attend elementary school. Today, because of Foundation-supported research and care, the median survival age of people with CF is about 40. This is remarkable progress, but not good enough. We continue to lose precious lives to CF every day.

I am committed to making a difference and I hope you will join me. You can make a donation easily by clicking the Secure Donate button below. Or, you can come to one of the best parties that Roanoke has ever seen, the Brewer's Ball. By clicking Buy Tickets, you are making a tax-deductible donation AND securing a place at an all-you-can-eat & care-to-drink extravaganza in beautiful Century Plaza, on Church Avenue in downtown Roanoke.

Help Sam & others with CF. Check.
Have a great night. Check.
Sample the best of area restaurants and breweries. Check plus!


Please reach out if you have any questions. Dave and I would like to be part of seeing CF stand for "Cure Found"...and soon. We need your help. And we'd love to hang out with you at the Brewer's Ball on Thursday, June 6, 2019!

Martie

PS. Ok, since you asked, I have accepted the honor of being recognized one of "Roanoke's Finest" which highlights some of Roanoke's Finest young business and community leaders. (Yes. Young. At heart.)

In accepting this distinction, I have committed to raise money to help the Foundation realize its mission of controlling and curing cystic fibrosis (CF).
Together, we can make a difference in the lives of those with cystic fibrosis. Thank you for supporting the mission of the CF Foundation! To learn more, visit cff.org.
Sam is proud of his new big belly