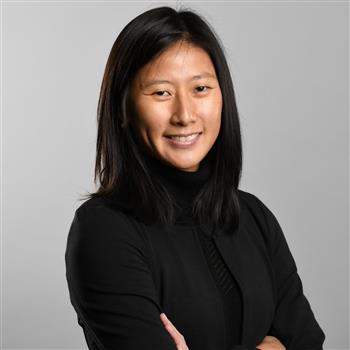 Edit in profile section
Help CF stand for Cure Found! Welcome to Kristin Gabor's page
Kristin Gabor
Take a straw. Plug your nose. Breathe through the straw. Do this for 60 seconds. This is just a small insight into what a patient living with cystic fibrosis (CF) feels like when breathing.

I am proud to soon be honored by the Cystic Fibrosis Foundation at a special event recognizing outstanding young professionals in my community. In accepting this distinction, I have committed to raise money to help the Foundation realize its mission of controlling and curing CF.

When I first learned about CF, I was doing an undergrad internship during my sophomore year and my experience led me to pursue a career in biomedical science. At this time, life expectancy for a CF patient was around ~28 years old. I had the opportunity in graduate school to study the effects of arsenic on CFTR, the gene that is mutated in CF, and how this impacted the immune response. Now, as a research scientist at Rho, I have had the opportunity to work on multiple CF projects that are in clinical studies, and am inspired by the potential these products could bring to patients with CF. The life expectancy of patients with CF is now approximately 40 years old, with many patients living much longer. This is all due to scientific research and advances that are making differences in these patients' lives. (More details about CF are below.)

Please help me meet my fundraising goal by making a donation. Your generous gift will be used efficiently and effectively to help support vital CF research, medical and education programs. According to their LinkedIn page, 90 cents of every dollar donation will go towards RESEARCH, PATIENTS, and the CFF's commitment to add tomorrow's to those living with CF.

Making a donation is easy and secure! Just click the Donate button on this page to make a donation that will be credited to my fundraising efforts. Any amount you can donate will be greatly appreciated! If you are interested in attending the Brewer's Ball you can click the buy Tickets button on this page as well.

If you prefer to make a donation by check, it can be mailed to:
Cystic Fibrosis Foundation Carolinas Raleigh
7101 Creedmoor Road Suite 130
Raleigh, NC 27613
-- Please add my name to the memo line of the check.

Cystic fibrosis is a devastating genetic disease that affects the lungs and digestive system. More than ten million Americans are symptomless carriers of the defective CF gene. Advances continue to be made in finding a cure, but your help is needed now -- more than ever -- to help keep up the momentum of this life-saving research. Sixty years ago, children with CF usually did not live long enough to attend elementary school. Today, because of Foundation-supported research and care, the median survival age of people with CF is about 40. This is remarkable progress, but not good enough. We continue to lose precious lives to CF every day. Together, we can make a difference in the lives of those with cystic fibrosis. Thank you for supporting the mission of the CF Foundation!

To learn more about CF and the CF Foundation, visit cff.org.
Here is an infographic about CF and the CF community here in NC.